SwipeVideo – Exclusive Interview With The Developer – Matthew Slipper
Matthew Slipper is the developer behind this new app, SwipeVideo.  SwipeVideo lets you share your videos with all your favorite social networks and websites with just a swipe. Record a video (or pick one you have already) and swipe to share. We will be reviewing this app shortly but in the meantime we wanted to find out more behind the scenes of this app.
Read our exclusive interview below.
This app retails for $0.99/£0.69 and you can download it here.
The Beginning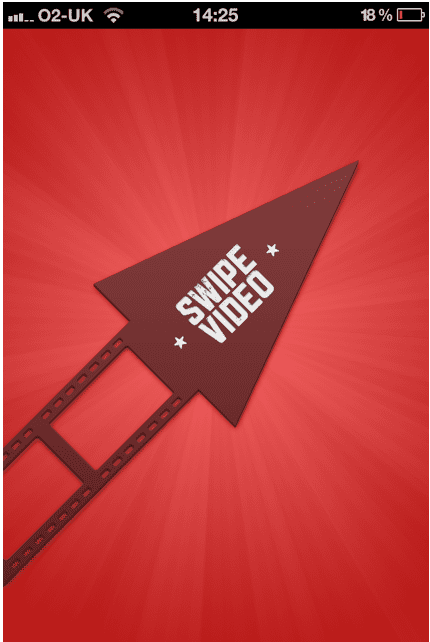 JC – Please explain how your app was originally though of and what were your thoughts behind the marketplace, specifically?
MS – SwipeVideo was born out of a need for an easy way to share videos with multiple social networks on the iPhone. I love to share videos with my friends, however sharing them with both YouTube and Facebook was a major hassle – I used have to use first the Camera Roll sharing feature to put my videos on YouTube, then open the Facebook app to share with Facebook. I'd also have to re-enter information about the video in both apps. SwipeVideo solves this problem in what I think is a simple and elegant manner. The thousands of people who share videos every day need an app that gets out of their way and lets them focus on capturing the world around them.
The Design
JC – Explain the design, how you came up with the colors and themes.
MS – The most important part of SwipeVideo's design is the 'swipe' action – the colors and the themes are just extra 'eye candy.' I think taps are just the mobile equivalent of clicks, so I tried my best to cut down on the amount of tapping and typing users have to do before sharing their videos. People can swipe far faster than they can tap, plus 'swiping' videos has a fun feel to it – as if you're shooting a video off into space.
Target Market
JC – Who do you see as the main target market for this app in terms of age, genre and expenditure?
MS – SwipeVideo is targeted towards anyone who wants to share videos quickly and easily with multiple social networks. It's not targeted to a particular age group nor genre – if you want to share videos and have 99 cents to spend on the app, then SwipeVideo is for you.
Production
JC – How long did it take from the original planning to the production process of this app?
MS – I started coding SwipeVideo in March of 2012 and finished it in mid- May. It was my first iOS application, so development could easily have taken less time had I had prior experience developing iOS apps.
Sales
JC – How do you predict sales to be, is there a good solid market for this style of app?
MS – I see a very solid market for SwipeVideo. I have demoed the app to hundreds of people of all demographics – nearly all of them liked the app. As long as people think the app is worth 99 cents, it should have strong sales.
Obstacles
JC – What has been the hardest obstacle you have had to overcome regarding this app development?
MS – It was most difficult for me to learn Objective-C as I come from a Ruby on Rails and PHP web development background.
Third Parties
JC – Would you consider developing apps for third parties?
MS – I would. In fact, I have already taken on several projects for third parties.
App Store
JC – What have you learnt from the App Store?
MS – Marketing is key. The App Store is too big now for your app to be discovered organically.
Apple
JC – Have Apple supported you well with your App development?
MS – Yes, they have. They approved my app quickly and without complaint.
The Future
JC – What next, are you developing another app, would you go for the same genre again, if not which?
MS – I am currently expanding the number of services SwipeVideo supports as well as exploring perhaps creating SwipeVideo's own video sharing network.
Android
JC – Have you considered developing apps on other platforms such as Android? If so, what has the experience been like?
MS – I have, however at this time it is most lucrative for me to work on the iOS platform.
Our Support/Advice
JC – What do you think about TheAppWhisperer.com? Have we helped you? Would you recommend us?  Have we been supportive?
MS – I highly recommend TheAppWhisperer.com. Their support staff is friendly and quick to respond and their prices are hard to beat.