Our Daily App Giveaway – uAlbum HD

Welcome once again to our Daily App Giveaway section of theappwhisperer.com. We value our readers so much we want to share our love of apps with you. That's why we have created this new section as each day we will be giving away free apps.
Today, we have, uAlbum HD codes to spare, with uAlbum, you can manage your photos and make custom albums, directly from your iPad. You can manage you photos effectively and enjoy the fantastic visual effects of the slide show.
This app is due to be updated any day so by picking it up now will guarantee you a free upgrade to the even greater better version.
So, how you do get your hands on these codes, that retail for $2.99? Well, it's simple, all you have to do is Like us on Facebook, join our ever expanding Twitter followers and reply to this post telling us what you love most about theappwhisperer.com. That's it.
Make sure you check back to our Daily App Giveaway Section every day.
Features – Photo Management
– Create custom albums with the photos in iPad albums. (multiple selection)
– Add or delete photos as you wish.
– Reorder the photos in your albums.
– Give a name for your albums.
Photo Viewer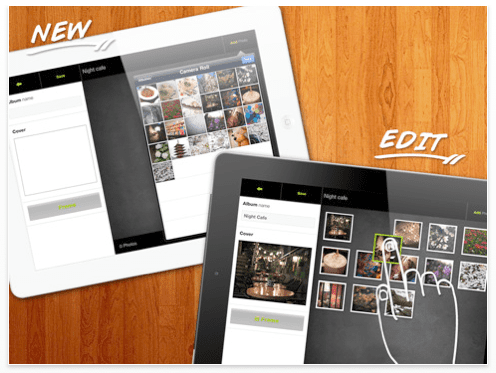 – Select a page frame from a variety of choices and View your photos in the frame.
– Enjoy the photo slide show with our interesting effects.
– Find photos easily by thumbnail index at the bottom of the viewer